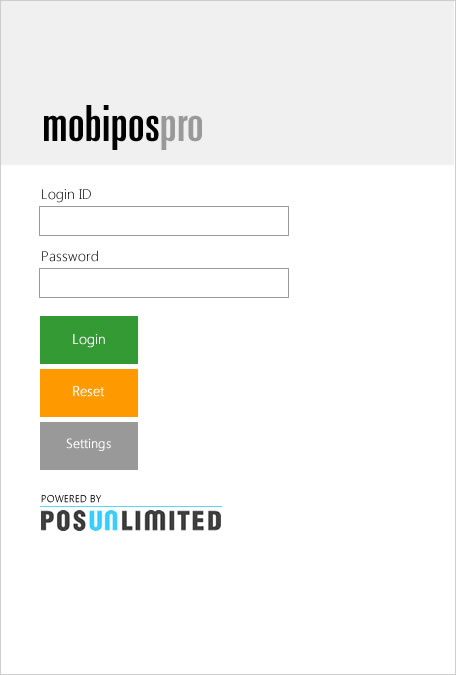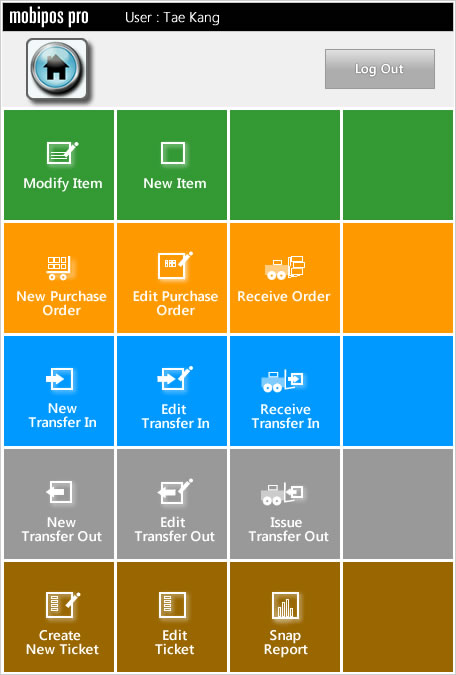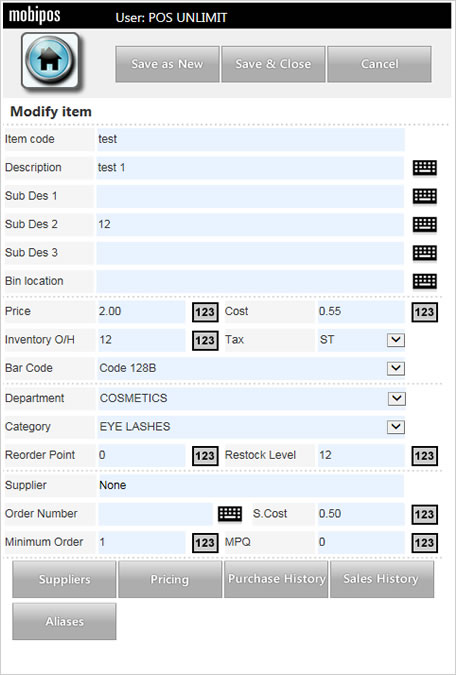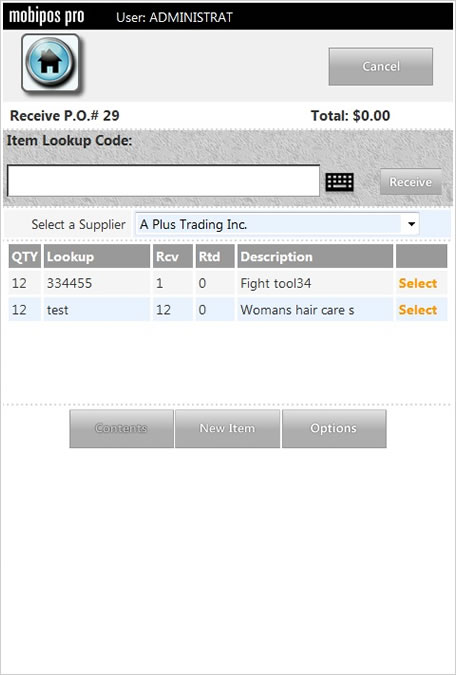 Compatible with your familiar electronics
Available for Apple iPad or Android tablets.
Skip the time of familiarizing yourself with a new gadget. MobiPOS is compatible with the most demanding tablets out in the world today such as Samsung Galaxy Tab and Apple iPads that you may already be using. With MobiPOS on your tablet, you can access your business anywhere you go, side by side with your other personal agendas.
User friendly design
Contemporary, eye pleasing navigation
Simple and clean template that are self-explanatory as well as pleasant to look at. Buttons are easy to locate, and is designed to reduce minor human errors.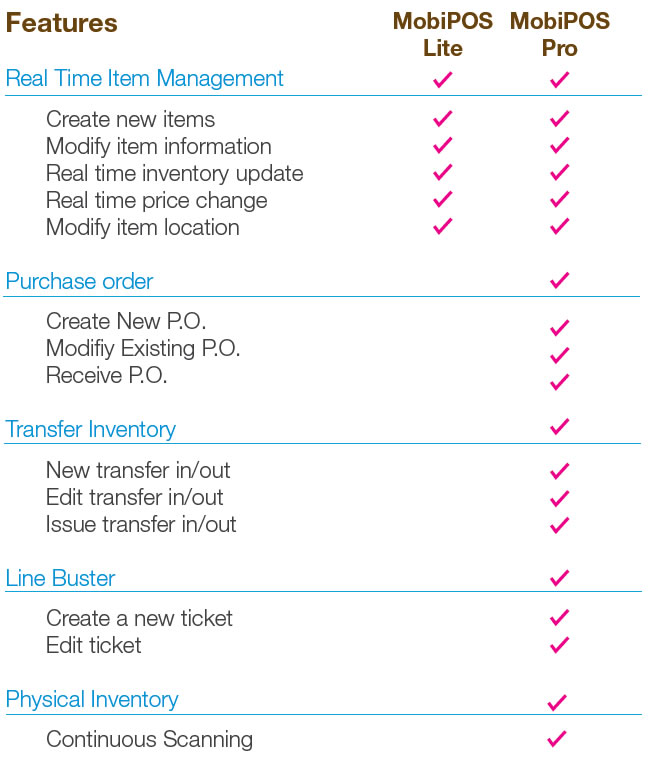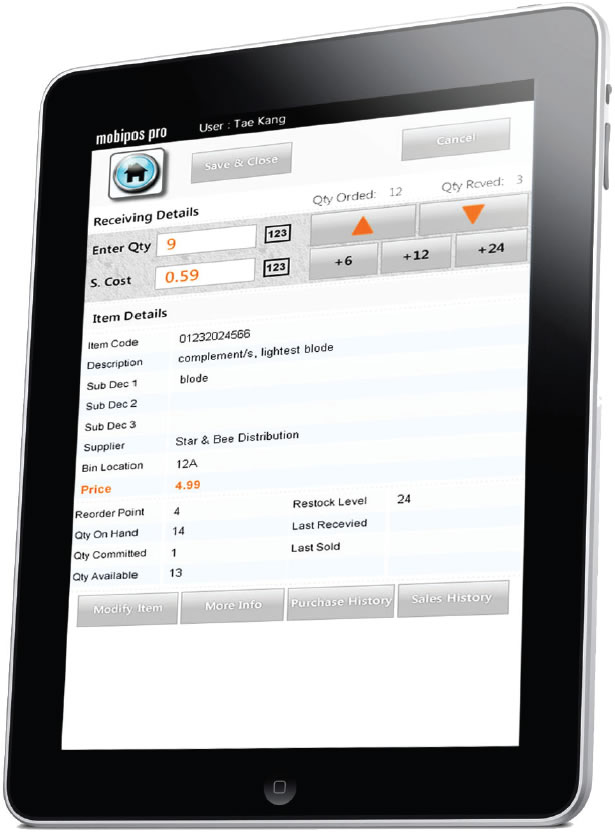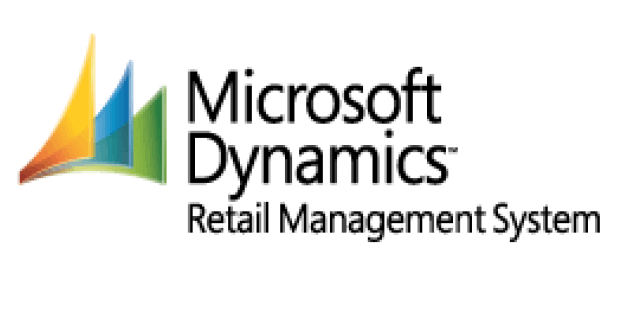 RMS to RMH 
 Are you interested in upgrading from RMS to RMH? Please feel free to contact us for more information.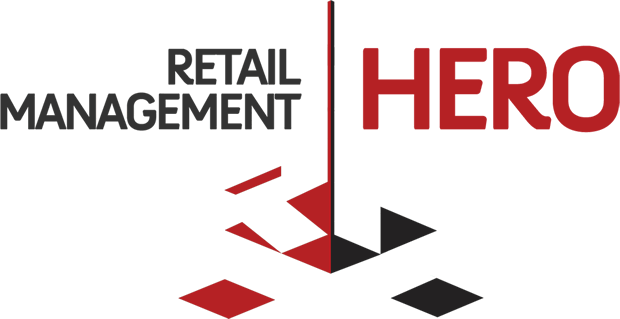 RMH - The Natural Successor to Microsoft Dynamics RMS
RMH was co-developed by globally recognized industry leaders, Retail Hero and Retail Realm, and includes all the main features and functions that retailers appreciate in Microsoft Dynamics RMS…and more. RMH is intended to be an RMS-replacement solution and was intuitively designed as such.
As a comprehensive, scalable and affordable solution, RMH provides an easy transition pathway from RMS (and POS 2009) with a short learning curve, lower retraining costs, familiar navigation toolbars, and more options for payments, ecommerce, mobility and more.
The simple transition from Microsoft Dynamics RMS to RMH includes:
• Seamless transfer of all important historical business data from RMS – with no data loss
• Preservation of familiar keyboard shortcuts
• Integration to your existing hardware and peripherals
All
Add-Ons
RMH
RMS
Software