Our Clients
Since 1999, we have been helping retailers in the US as well as Canada providing absolutely top notch support services. Our team is completely dedicated to be the source of "first people to call" among our clients whenever they need advise on technology needs. While we believe in what we do and the people who make it happen, we also believe that nothing we say about ourselves is as compelling as what our clients have to say about working with us.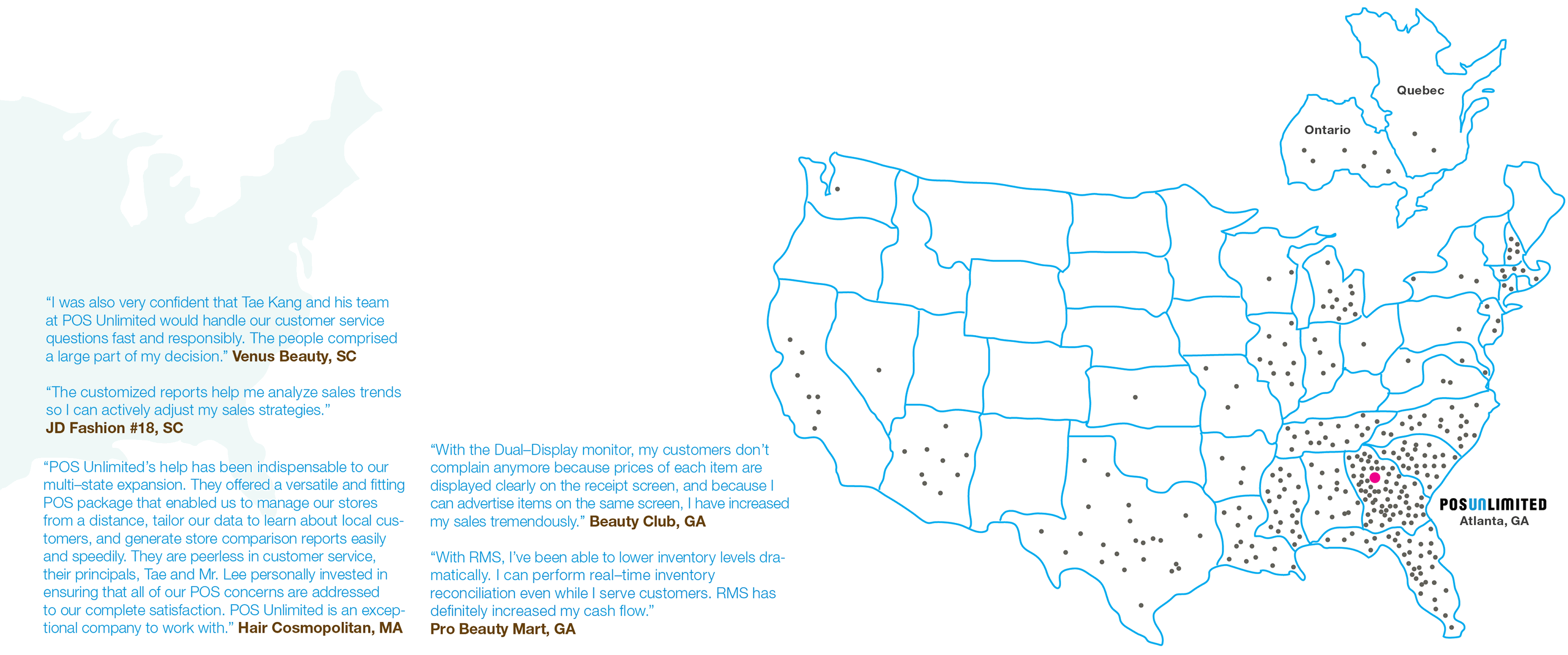 What our clients say about us...
VIEW ALL
All
Beauty Supply Retail
Retail Overall
Specialty Retail
"POS Unlimited's help has been indispensable to our multi-state expansion. They offered a versatile and fitting POS package that enabled us to manage our stores from a distance,,,,
"With the customer facing monitor, my customers don't complain anymore because prices of each item are displayed clearly on the receipt screen....
"I was also very confident that Tae Kang and his team at POS Unlimited would handle our customer service questions fast and responsibly. The people comprised a large part of my decision." Venus Beauty Supply, SC